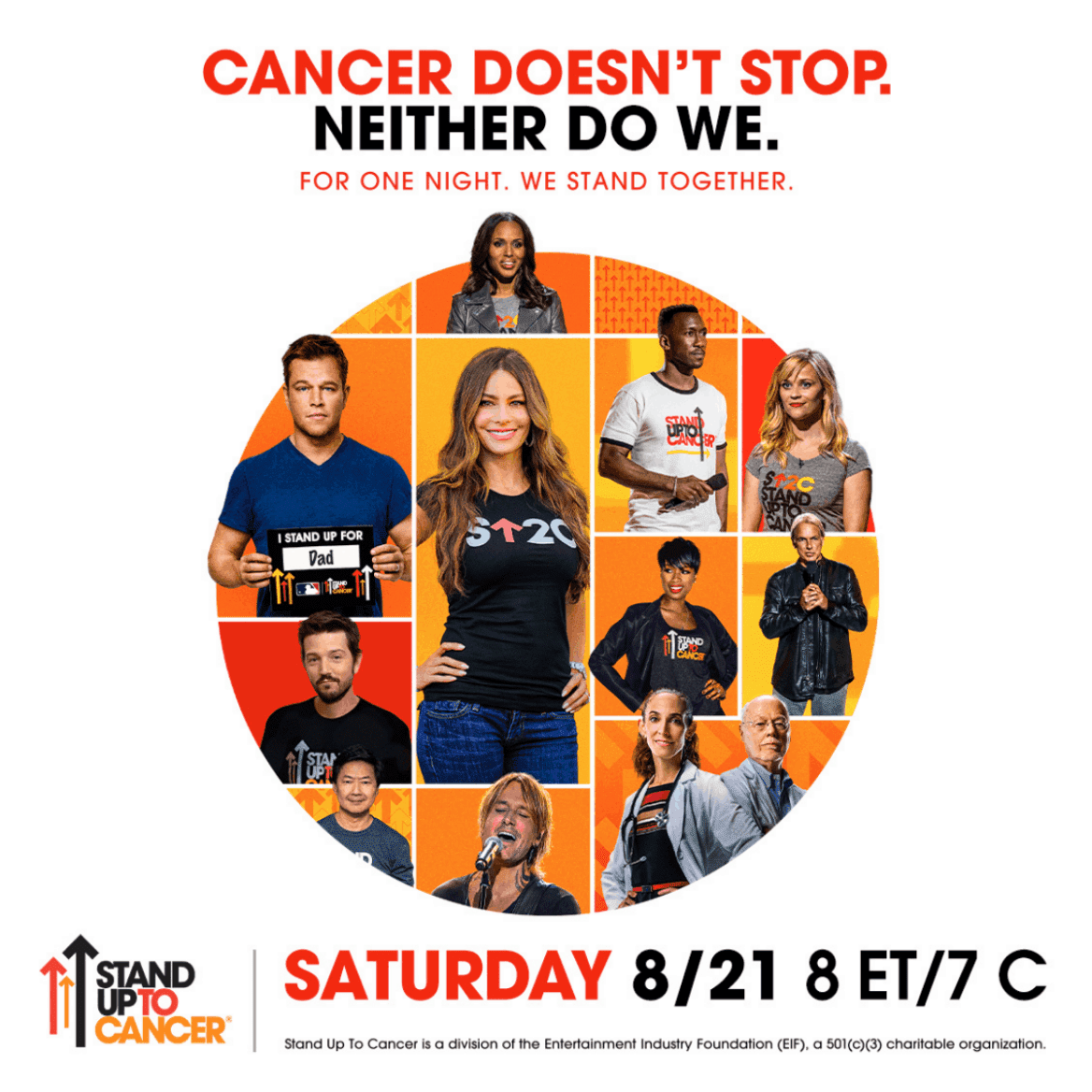 Co-Executive Producers Reese Witherspoon and Jim Toth Will Join Forces With Other Celebrities and Performers to Help Raise Funds To Accelerate the Development of Breakthrough Treatments for People With Cancer
PORTLAND, MAINE – NexRep is proud to join the entertainment, philanthropic and scientific communities in support of the Stand Up To Cancer® (SU2C) seventh biennial roadblock telecast, which raises funds for urgently needed new research and treatments for cancer.
This year's show, announced on July 28, will air on Saturday, August 21 at 8 p.m. ET & PT / 7 p.m. CT. Academy Award®-winning actress Reese Witherspoon and Jim Toth, a media industry entrepreneur and investor, will be co-executive producers. Anthony Anderson, Ken Jeong & Tran Ho, and Sofia Vergara will also join as cohosts. SU2C co-founder and special guest Katie Couric will also appear and there will be performances from Brittany Howard and Common with Stevie Wonder.
The COVID-19 pandemic has caused delays in cancer screenings, diagnosis, and treatment, and has critically impacted the fundraising needed for innovative cancer treatments and new approaches to cancer screening. The research community's sense of urgency activated by the pandemic will be crucial to harness in the continuing fight against cancer, and public support and awareness are a vital piece of that effort.
NexRep has been a longtime supporter of SU2C and is proud to continue providing call center and donor support services to help SU2C's critical mission to make every cancer patient a long-term survivor. During an incredibly challenging year, NexRep has also pushed its mission forward to empower a national network of agent contractors that deliver world-class customer experiences and results, all from the comfort of their own home.
"NexRep helped recruit several thousand remote agents to provide phone support for this year's telecast, which is just incredible. This year will also be our fourth time partnering with Five9 to deploy their contact center software. Cloud technology is essential for NexRep to quickly scale operations and manage unpredictable surges in call volume, whether it's for a one-time event like the telecast, or for our enterprise clients every day," said NexRep CEO, Teddy Liaw.
The biennial SU2C telecast will broadcast from Los Angeles and air simultaneously on more than 60 participating media platforms across the United States and Canada, including all four major broadcast networks in the U.S. Broadcasters carrying the show are donating one hour of simultaneous commercial-free prime time. The telecast will also be available to stream live and on-demand on several streaming platforms.
"We must ensure that new cancer treatments are developed quickly and efficiently and that there is access to preventive and lifesaving oncology services in every community," said SU2C CEO, Sung Poblete, PhD, RN. "With 100% of donations received from the public supporting Stand Up To Cancer's innovative cancer research and awareness programs, our telecast gives us an opportunity to come together and take action to help raise the needed funds. We are so thankful to NexRep and Five9 for helping to support our crucial work."
Since its inception, SU2C has raised over $603 million to bring together more than 1,950 of the best scientists from over 210 leading institutions to collaborate towards ending cancer's reign as a leading cause of death worldwide.
About NexRep
NexRep is a Marketplace Platform that connects US-based contact center professionals with third-party clients. The NexRep Marketplace Platform is designed to empower independent contractors to work from home and select their own schedules, all while delivering world-class customer experiences and exceptional results for top American companies.