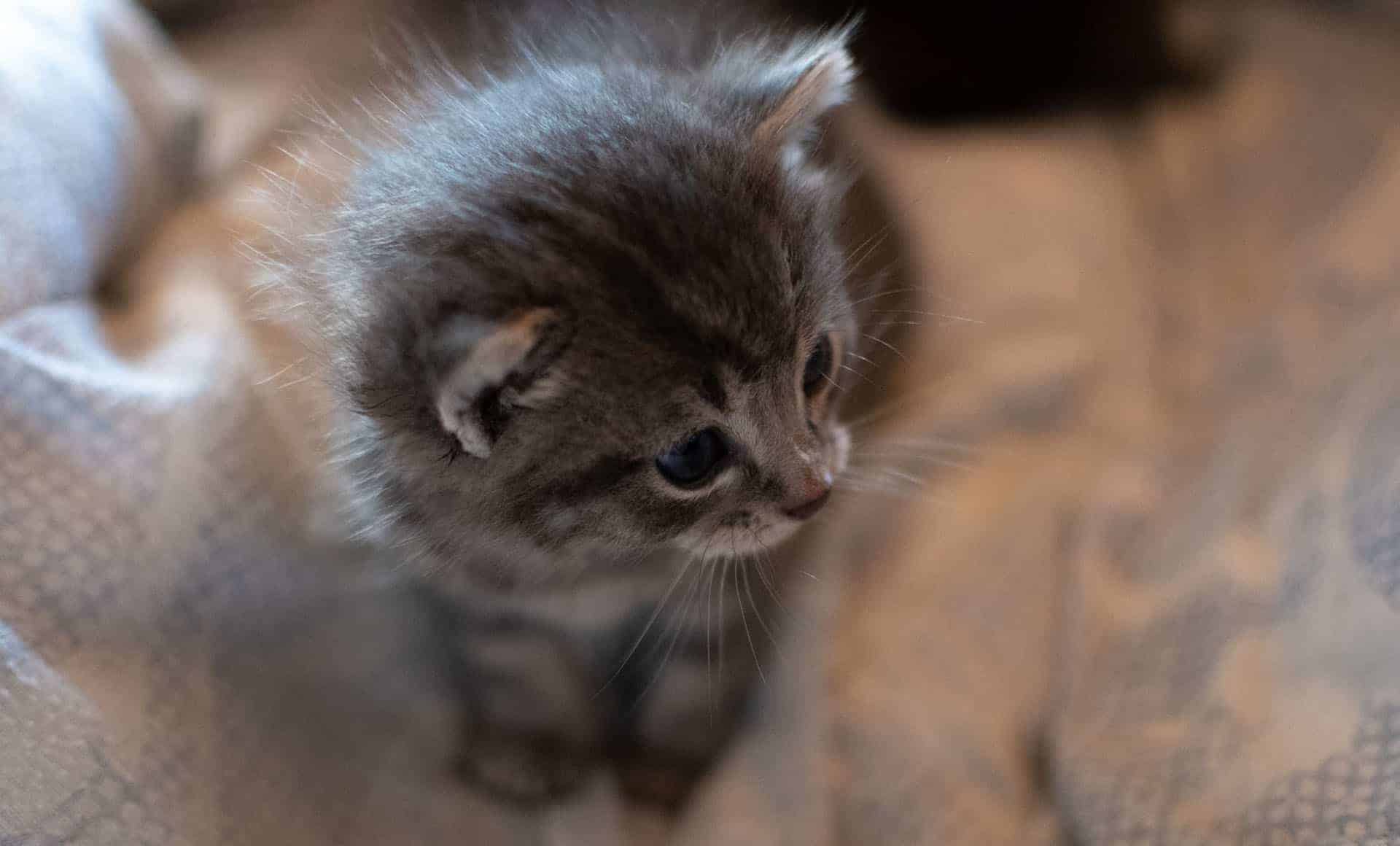 NexRep agent, Autumn, shares her touching story about rescuing a five-day-old kitten, Chauncey, while working from home
NexRep DRTV agent, Autumn, has been an animal lover for as long as she can remember. As a little girl, she was always bringing home strays off the street and built up quite a pack of pets at home. Autumn had always worked outside of the home and it was never fun to leave her animals all day. There are few things quite as sad and seeing your puppy's face in the window as you pull out of the driveway to leave for the day.
Autumn first learned about being an independent contractor in 2017 while talking to a friend. It occurred to her that one of the advantages of working from home is not having to leave your furry friends home alone all day. When she started contracting with NexRep, she immediately realized the benefits of being home with her favorite furry friends. (And the not-so-furry ones too!).
Autumn and her friend rescue a new-born kitten
A few months ago Autumn was on vacation visiting her childhood friend, Elena in Florida. To their surprise, Elena's dog, Naca came back to the house with a very small animal in her mouth. Elena immediately shouted, "Drop it!" thinking Naca brought a dead animal to her doorstep. The dog listened right away and released the tiny kitten. He was meowing, curled up and completely vulnerable. He was so tiny, he fit in the palm of Autumn's hand. His eyes were closed, and his paws were pink with no fur on them. He weighed less than one pound. Autumn and Elena quickly scooped him up and brought him inside. Once there, they called the local humane society to find out what to do. They also did research online to help develop an understanding of Chauncey's needs. It was clear this little guy was going to need some special care. They learned that he would need to be kept in a small, warm space. They also learned he'd need to be bottle fed from "milk replacer" every few hours for the first several weeks.
Elena was concerned. She worked full time and didn't know how she would be able to take care of the little guy. Elena certainly couldn't bring him with her to her job, and she couldn't stay at home to take care of him. The representative from the humane society wasn't even able to take him. Due to lack of staff, they would be forced to euthanize any stray kitten under a pound.
"When I heard that it completely broke my heart. Elena and I both knew without a doubt we couldn't let that happen," Autumn reported to us.
Luckily, Autumn was in the perfect position to take care of the kitten. She jumped at the opportunity. It would be a lot of work and require patience. The long drive home with lots of stops along the way to feed him would also be difficult. Knowing all this, Autumn didn't hesitate and was committed right from the start.
Autumn saved her kitten's life because she worked from home and had a flexible schedule.
"Chauncey" – now his name – was only five days old when Autumn and Elena found him. Fortunately, because Autumn is an independent contractor and works from home, she was able to bring Chauncey home with her. She bottle fed him every few hours for weeks until he was strong enough to eat on his own. He was completely dependent on her for his survival. Autumn saved Chauncey's life.
Today Chauncey is thriving and runs around playing with Autumn's other pets and with his basket of kitten toys.
"Because I'm an independent contractor with NexRep, I was able to bring Chauncey home with me. I could take care of him in a way that I wouldn't have been able to do if I were in a traditional job. I love animals and feel so lucky to be home and be there for my pets during the day. "

Autumn, NexRep Marketplace Agent
If you love animals and have pets at home, working from home as an independent contractor might be the gig for you! Join the NexRep Marketplace today!