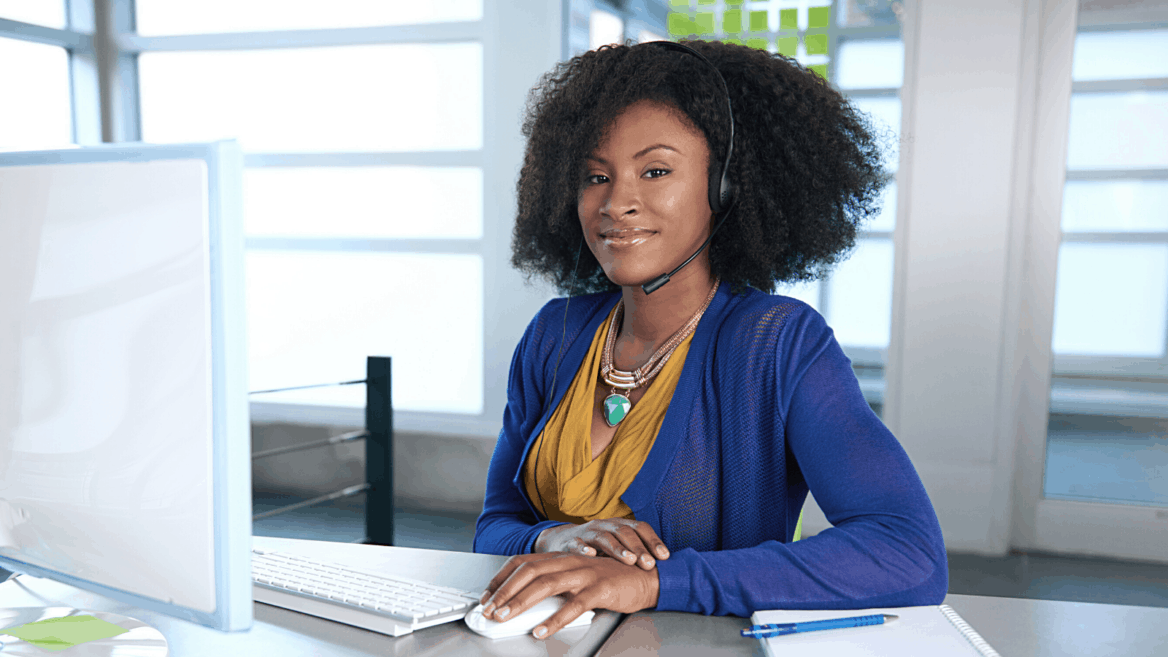 Work-from-home customer service is a convenient, cost-efficient way to make extra money from home. There's no waiting in traffic during your commute, the hours are flexible, and if you enjoy helping people (kiiind of a requirement), you'll get genuine satisfaction from your ability to deliver a great customer experience.
Why work from home?
Today, the demand for remote customer service agents is higher than ever – and not just because of the coronavirus. In the US alone, the work-at-home population has grown 173% since 2005.
The upward trend makes sense from both sides – individuals who work from home report better work-life balance, increased focus, and less stress. Companies that offer the option to telecommute are also more likely to recruit and retain top talent, boost morale and productivity, and improve company culture as a whole.
How to break into work-from-home customer service
It's important to acknowledge that working customer care from home can be daunting for people who have never done it before. These questions may sound familiar:
What if I want to work from home, but I'm not great with technology?
Can I do remote customer service with no experience?
Which customer service skills are most important for work-from-home opportunities?
If you're new to working from home, or new to providing customer service on behalf of a major brand or retailer, it will help to have a plan of action to prepare for your transition to the work-at-home world.
Keep reading for practical tips to keep in mind as you start your journey to become a WFH customer service superstar!
Sell your customer service skills
1. Write a Value-Driven Resume
Even if you've never held the "official" title of Customer Service Representative, there's still a very good chance that you have customer service experience.
To sell your skills, start by making a list of all the positions you've held in the past and include the corresponding industry (food service, hospitality, and retail are several examples of industries where customer service skills are transferrable to nearly any organization).
Once your list is complete, make another list that includes 3-5 goals you achieved in each role. The key to writing a good resume for customer service is to use your work history and achievements to show how motivated you are to help others.
2. Turn Your Cover Letter into a Story
Many people are intimidated by the act of writing a cover letter, but the process doesn't have to be overly complex. Try to view cover letters as an opportunity to tell a story about who you are, what makes you unique, and how you can contribute value to an organization as a work-from-home customer service rep. Be open and authentic about what motivates you to help solve problems for others.
Ask yourself:
Why do I want to work as a remote customer service rep?
What does good customer service mean to me?
How can I deliver a memorable customer experience?
3. Practice Interview Questions
Interviews can be nerve-wracking, especially when you don't know what to expect. One effective solution is to practice talking openly about your experience, goals, and motivation. Start by giving yourself some "prompts." Write down 5-10 generic interview questions that ask about your work history and accomplishments in customer service.
Ask a friend or loved one to ask you the questions during a mock interview. Make sure to get their (honest) feedback about your ability to answer questions with confidence, maintain eye contact, what your body language looked like, etc. Go through the process as much as you need to to feel comfortable. If your answers start to become stale, mix it up with some different questions.
Create a Peaceful Home Office Environment
4. Limit Noise
First things first – no one at NexRep will ever ask you to soundproof your home. Ain't nobody got time for that!
A more practical approach is to start with identifying the source of each noise and distraction.
Then ask yourself, realistically, is there anything I can do to reduce or eliminate the source of the noise?
Have much control do I really have?
If you can't stop the noise completely, what other steps can you take?
For example, does drive-by traffic near your home result in too much noise?
Realistically, you can't go outside and tell the cars and trucks to quiet down. If you're near a window, however, try moving your desk to the other side of the room. Noise-canceling headphones, white noise machines, and soft music are also effective methods to help reduce distractions in a home office environment.
5. Proactively Handle Distractions
Kids, dogs, husbands, guinea pigs – the list goes on! Distractions are a normal part of any work environment but in a work-from-home scenario, it can be especially challenging to set and enforce boundaries. Someone in your household may not take working-from-home as seriously as they should, for example, and your requests for peace and quiet may fall on deaf ears.
In instances like this, the best way to communicate your need for a quiet, distraction-free environment is to broach the conversation as calmly as possible. Be respectful and honest about how your quality of work may be affected by the other person's actions. Keep the line of communication open and use the same approach to follow up if needed.
6. Stay Organized
Give your eyes a break from your computer screen and track your goals and daily tasks in a fancy journal or planner. Writing notes by hand can help slow your thoughts down so you can focus on one task at a time, instead of trying to tackle too much at once.
Can't part with technology? Try a productivity app for your phone or add reminders to a digital calendar. There are numerous tools and software available to download for your computer, smartphone, or tablet that can help you get into an organized routine.
Embrace your authentic self, brighten someone's day, and experience genuine human connection. Get the freedom and peace of mind you deserve – see what life is like as a NexRep independent contractor!
About NexRep
As a leading provider of US-based work-from-home opportunities in customer service, inbound sales, and outbound sales, NexRep contracts with well-known brands to create legitimate work-from-home opportunities, many of which are in customer service. Over the past 11 years, we've established and nurtured meaningful relationships with clients such as Priceline, Rothy's, Glossier, Teladoc, and more.