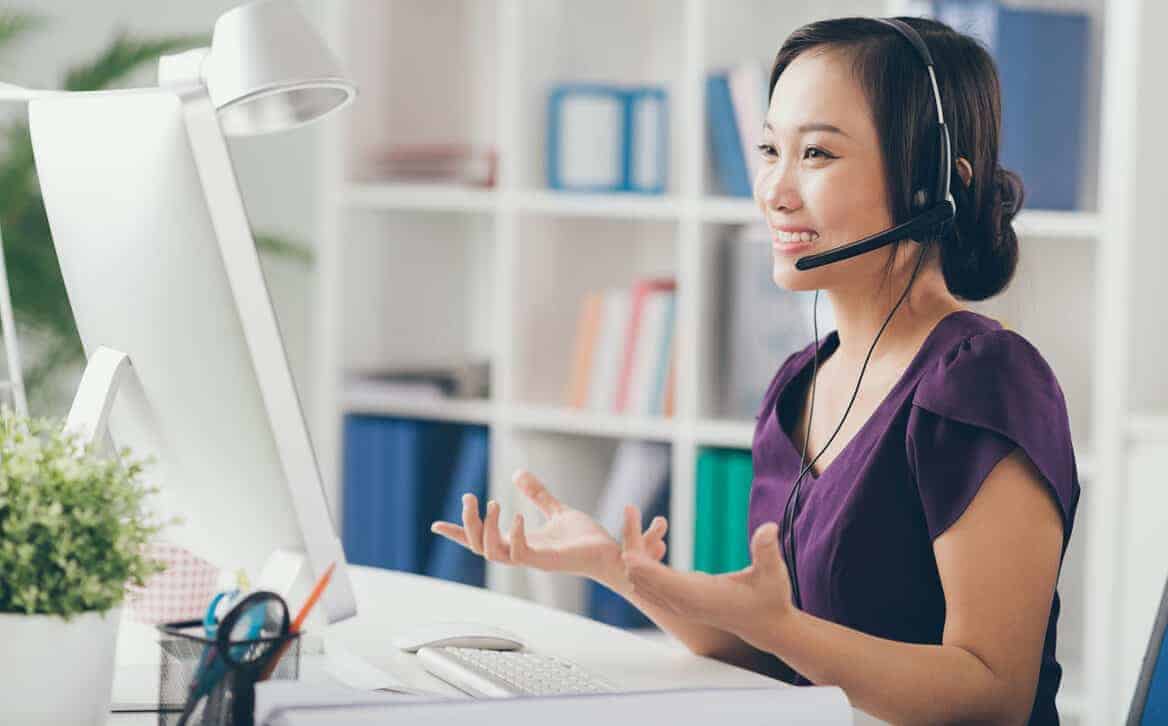 Tip #1: Empathy over Apathy
The simplest and most useful strategy for dealing with customers, whether they're polite and friendly or irritated and brusque, is to imagine yourself in their position. What would you want in a customer service representative? What would be frustrating or counterproductive? Most frequently, putting yourself into the mind of the customer helps you to access the needs and desires of the customer, and makes your interaction more efficient and pleasant.
Tip #2: Apologies and Gratitude
Taking ownership of what has gone wrong–even when you, yourself, were not responsible for the flaw in the product–will give the customer the sense that they are respected and understood. Apologizing in a simple, direct manner from the get-go will give the customer the sense that you are on their side, and that the company they're dealing with has enough humility not to cover over a mishap. Similarly, saying thank you–whether it be for their time and patience, or for their friendliness and use of the product–goes a long way in fostering a friendly connection with the customer.
Tip #3: Excuses versus Explanations
When something has gone wrong in a customer's use of a product or service, they're likely to get frustrated in the process of fixing this wrong. Whatever has occurred has not only gotten in the way of their use of the product or service, but it has interrupted their day and forced them to spend time on something they wish they didn't have to think about. So, with that in mind, it is important to remember that while explaining the root cause of a problem in precise, direct language is useful, making excuses for the problem is likely to annoy the customer and give them the sense that their time is being further wasted. If you aren't sure whether you are explaining or making excuses, your best tactic is likely to focus on creating a solution to the problem instead of fixating on the problem itself. Customers will be grateful for this efficiency.
Tip #4: Learning the Product
Closely related to knowing the difference between an explanation and an excuse, you should try to learn as much about the product or service you're dealing with as possible. This way, when a customer mentions a detail about the product in passing, you're familiar with the product enough that the detail is not beyond your comprehension. Customers who are upset or frustrated are more likely to calm down if they get the sense that the person they're dealing with is deeply familiar with the product itself and so are well-prepared to help them. This makes for a friendlier and more productive phone call.
Tip #5: Making the Customer Feel Heard
Once a customer has finished describing the problem they're dealing with, repeating back a quick and clear summary of the problem will immediately establish your expertise to the customer and will instill faith that they are going to be taken care of. If their problem is complex, don't be afraid to ask clarifying questions–these too will make the customer aware that you're really present and listening. Taking notes while on a call can help you remain present and actively listening, and will ensure that you hear everything the customer needs.
Tip #6: Asking for Feedback
Right along the same lines as listening closely, asking for feedback at the end of a call gives the customer a sense of control and provides you with the tools to improve your customer service techniques with every call. Be sure to use direct language along the lines of, "If you don't mind my asking, is there anything I could have done differently today that would have made your experience better?" By gathering this kind of information, you will soon know tips and tricks specific to the product you're dealing with and the demographics you're speaking to which will set you on the right course for superb customer service.
Like providing customer service and want to work from home as an independent contractor? Join the NexRep Marketplace today!