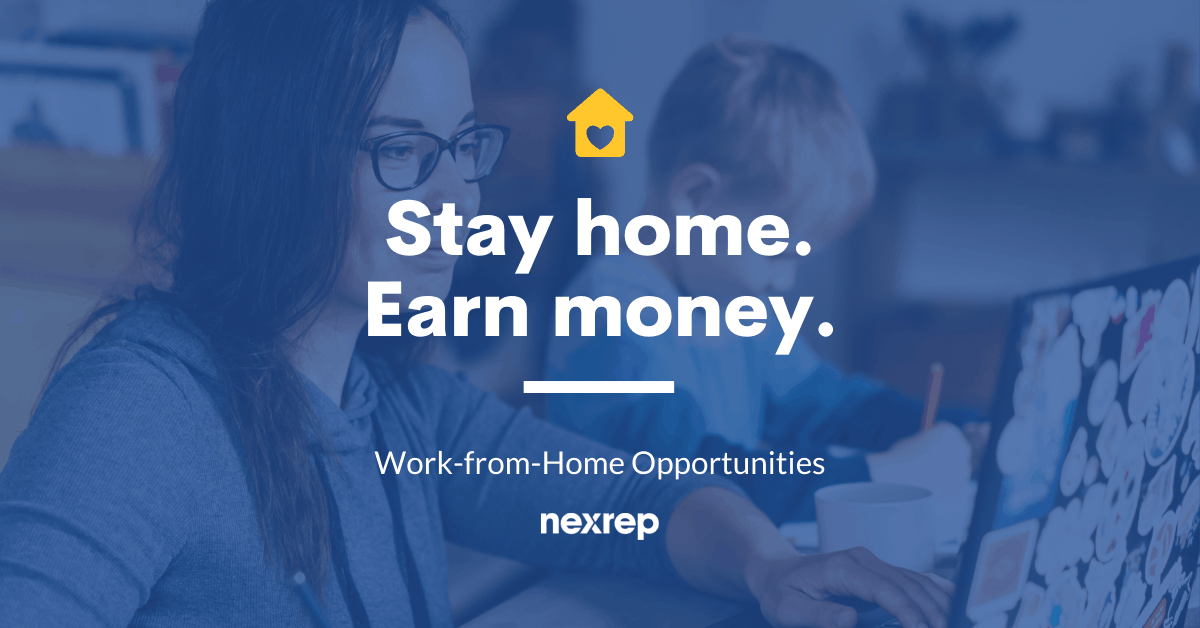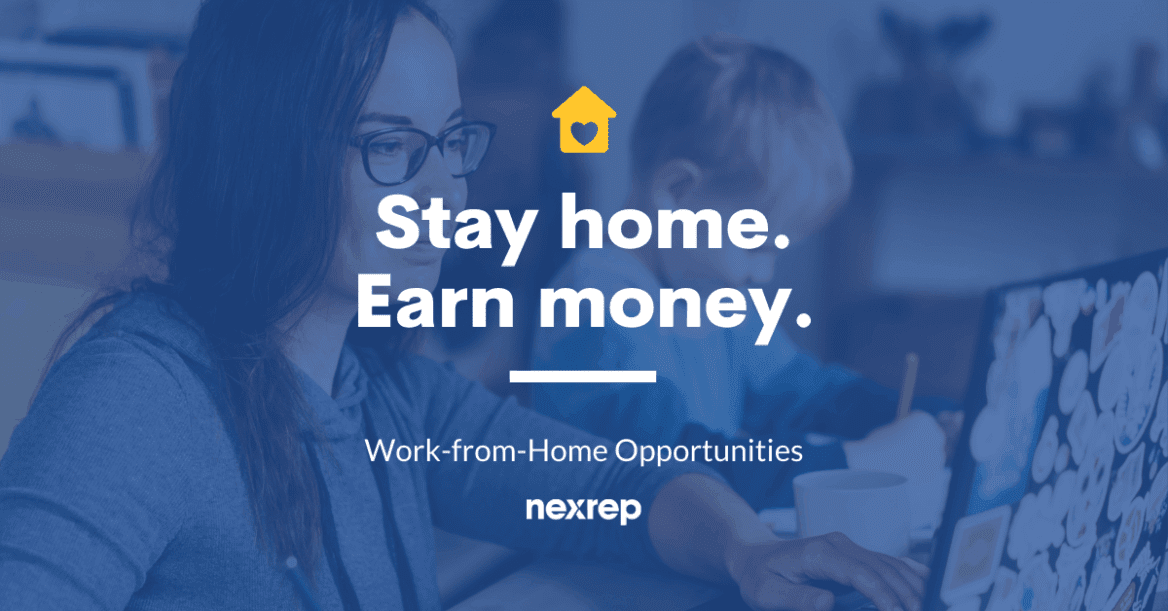 NexRep interviewed Sheerita R., Marketplace Contractor, about how to make money as a stay-at-home mom. Read on to learn why Sheerita recommends NexRep for work-from-home opportunities!
Meet Sheerita
When Sheerita needed a way to make extra money as a stay-at-home mom, she didn't expect to find a legitimate work-from-home opportunity. At least, not one that would allow her to set her own schedule and be her own boss.
However, after researching work-from-home opportunities online, Sheerita was excited to discover our free virtual platform for remote agents – the NexRep Contractor Marketplace.
Read Sheerita's story to learn how she makes money as a stay-at-home mom. Plus, discover six reasons why stay-at-home moms love the NexRep Marketplace:
Stay home
Set your own schedule
Receive professional support
Save money
Focus on family and self-care
Feel self-empowered
"I was a stay-at-home mom for 10 years. Becoming a NexRep Marketplace Contractor was an opportunity for me to stay home and be present with my children, but still contribute to my family and the outside world."

-Sheerita r., NexRep Marketplace Contractor
How to Make Money as a Stay-at-Home Mom: Q&A with Sheerita R.
How do you make money as a stay-at-home mom?
I'm a NexRep Marketplace Contractor. I make extra money by providing remote customer service on behalf of one of NexRep's clients. I'm really happy doing that. It gives me great joy to care for people.
Did you have a work-from-home experience in the past, or is this your first time?
This is all new to me. As a stay-at-home mom coming back into the professional world – with all the changes in technology and being able to work from home – it's a lot different from when I was growing up, when we actually had to go in in-person. But I'm really loving this.
How did you find a work-from-home opportunity?
I had just graduated with my associates degree in accounting, and then COVID happened. Everything was work-from-home at that point, so I found NexRep through Indeed, I believe it was. I signed up for the NexRep Marketplace, got a phone call from a Marketplace Coordinator, and received more information. Then I completed the virtual certification and became a Marketplace Contractor.
What was the certification process like?
The Marketplace Resource Team was always amazing. Anytime I'd send an email with a question, they were very quick to respond. If they didn't have a solution, they would let me know by saying, 'Okay, I have to research this and then I will make sure to get back to you.' And they would do exactly that.
There have been moments where I feel like I'm asking for help a little bit too much (laughs). The Marketplace Resource Team is like, 'No, you're new at this!' Everyone is very kind and supportive.
"I've never been shamed by anyone for asking for help; I've always been encouraged to reach out."

-Sheerita R., NexRep Marketplace Contractor
What do you enjoy most about being a Marketplace Contractor?
As a stay-at-home mom, I love that I can set my own schedule. My schedule reflects the things that are happening in my house – if I know that school time is eight-to-three, I won't schedule. There's flexibility in my scheduling so I'm able to be present when I'm needed. I love that. Financially, I don't have to pay for gas, food, clothes. I see a lot of positive benefit in working from home. Just being around the people that I love, having more control with my time.
Has your family life changed?
My relationship with my family has changed in a way where I'm able to contribute now. My husband was the sole financial earner for all these years, so now that I'm able to contribute, we can do more fun things as a family.
I used to feel bad, like I wasn't contributing. But now I'm able to take some of the burden off of him. We're able to share some of the responsibility because he's assisting me with the children. There's a mutual support and overall better relationship because we're able to help each other out.
Even though I have to be committed to providing services, my presence is still at home. My family knows I'm not far, and I'm able to explain what I'm doing and the importance of what I'm doing. I can say, 'Hey, I'm on the phone helping a patient who needs care,' which also helps me teach compassion to my children.
"Being able to teach values, being able to contribute financially, being able to have more fun times because there are more resources available – these are all things that have affected my family positively."

-Sheerita R., NexRep Marketplace Contractor
How have you changed personally?
I definitely feel self-empowered. I feel motivated. I feel inspired, creative. I have a lot of ideas percolating. I'm just excited, you know. This is an opportunity. Endless possibility. You're at home, you have time, you have flexibility – to set your life up the way that you want. You have control.
---
Work-from-Home Opportunities for Stay-at-Home Moms
Legitimate work-from-home opportunities in customer service and sales, available now! Join the NexRep Contractor Marketplace in 3 easy steps:
Take a short online assessment
Schedule a call with a Marketplace Coordinator