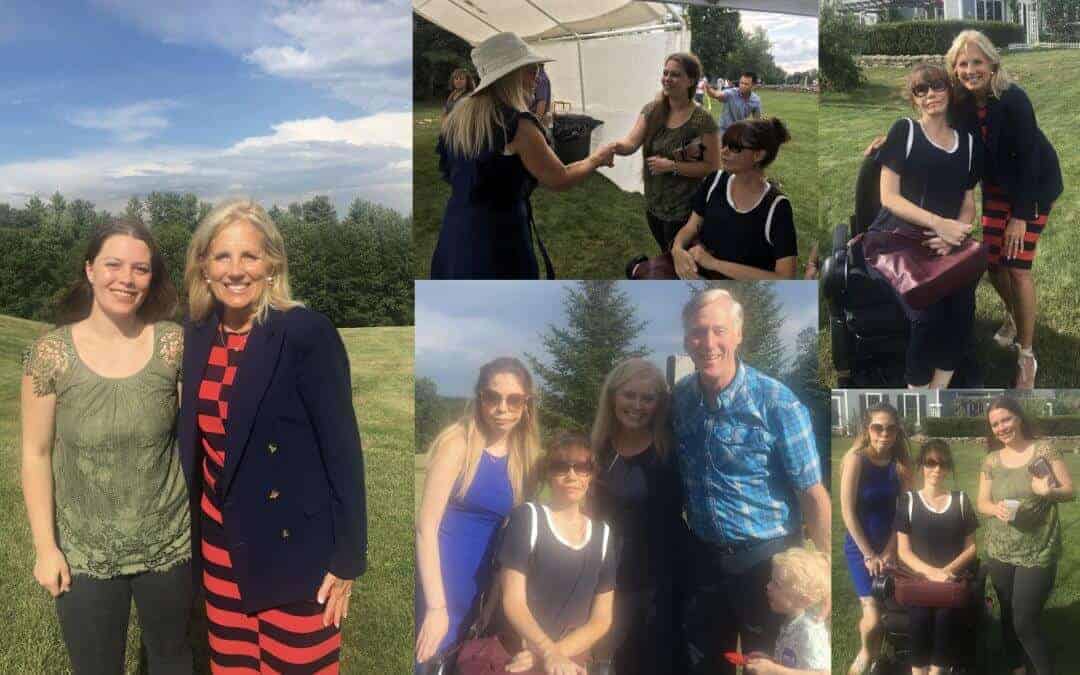 National leaders are engaging NexRep to understand the future of work! Agents Shawnna and Megan attended a Joe Biden event in New Hampshire on August 19, 2019. They were there to share their NexRep stories! And what they shared was that independent contractor opportunities like those offered at NexRep are essential for them. This is because Shawnna and Megan need to be able to help support their families while providing services from home.
Because for Shawnna and Megan, and others in similar situations, being home during the day is required. Whether it be because of a disability, caring for family, or living in rural areas, NexRep is a great option to bring in money without leaving home. And agents like Shawnna and Megan find the independent contracting marketplace to be ideal for them and their families. This may be because they need to care for small children or are disabled and getting to and from a workplace is a hardship.
And U.S. leadership is starting to champion this! Shawnna and Megan were able to meet and talk with Dr. Jill Biden. They also met and spoke with Ambassador Dick Swett and his wife Katrina Swett. Agents like Shawnna and Megan are great advocates for the independent contractor marketplace as they are authentic in their advocacy and believe in the model.
If you're interested in joining the NexRep Marketplace as an independent contractor, please head over here to get started.